Getting started
Creating a Business Account
In order to create the business account, first you need to sign up with the Streamster individual account. Please fill out or registration form at https://app.streamster.io/register and click the "Create" button.
Once your account is created, please verify your email address and sign in to your account at https://app.streamster.io/
To switch your account to business type, go to the "Profile" section (1) and click the "Switch to business" button (2).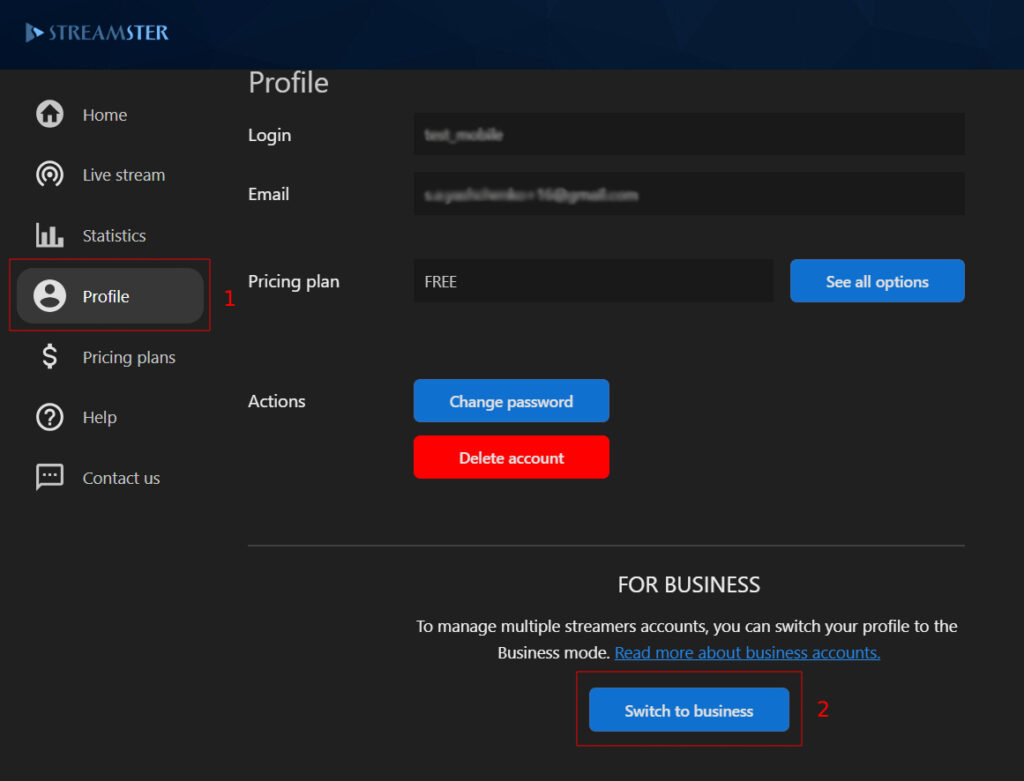 Confirm the transformation by clicking the "Upgrade" button.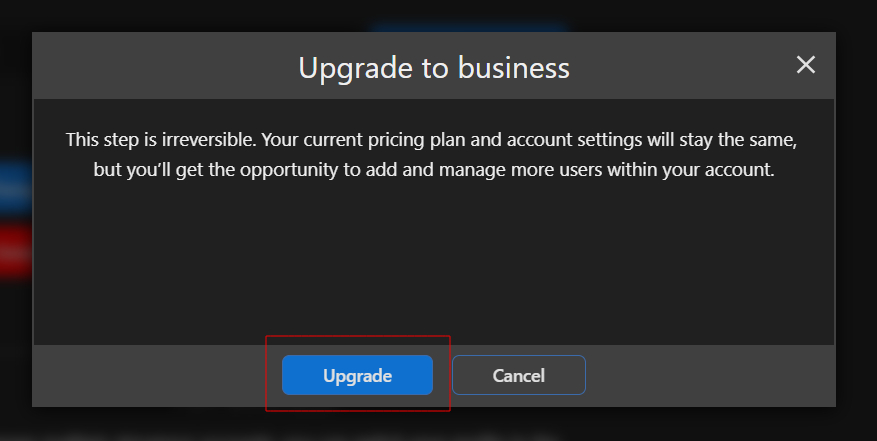 Sign in to your account to have access to Streamster Business Studio features.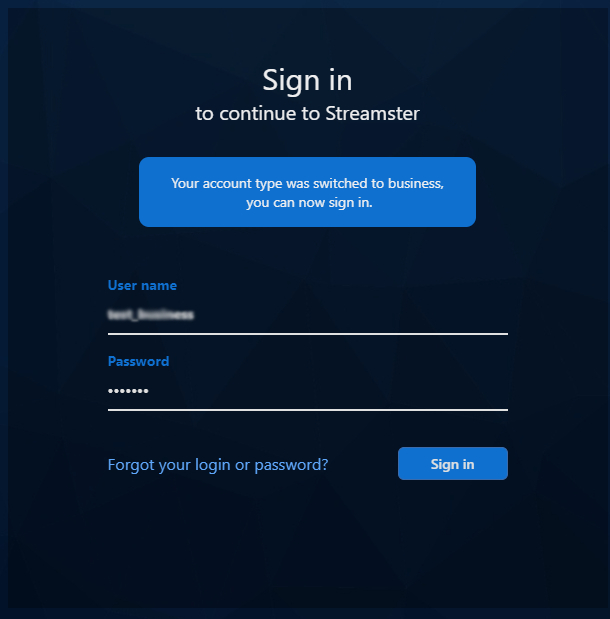 Creating Accounts for Streamers
Step 2. Click the "Add new" button on the main dashboard under your user list.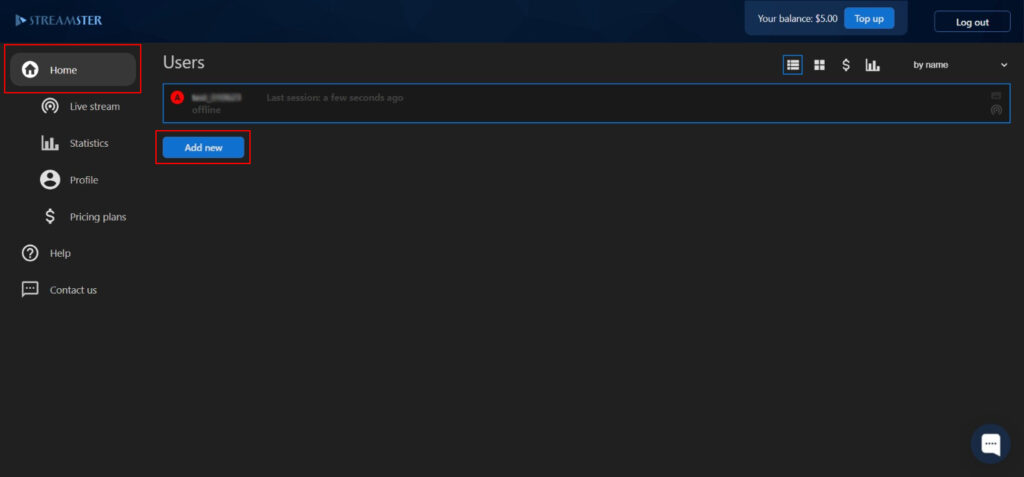 Step 3. Enter the username and password for the new user account. Please note, that the username should be unique among all Streamster users. Also, please select the pricing plan for the new user. It can be changed at any time later. Once all fields are completed, click the "Add" button.
Getting Started Video Tutorial